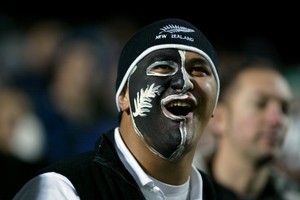 New Zealanders have been warned against showing their Kiwi colours at the Commonwealth Games. Photo / Dean Purcell
Security experts across the Tasman are warning people going to the Commonwealth Games they shouldn't wear Australian or New Zealand colours or T-shirts as they could become targets of kidnapping plots.
Authorities are reportedly investigating intelligence tips about a plan by terrorists linked to al-Qaeda to take hostages.
An article in the Australian newspaper the Sunday Herald Sun claims citizens of countries involved in the war in Afghanistan could be targeted.
New Zealand Olympic Committee president Mike Stanley says security has always been on the horizon. He told Newstalk ZB's Pete Montgomery he's keeping in close contact with Foreign Affairs officials:
"There are officials back here who are advising us regularly on the security situation, and they continue to update the travel advisory (website) generally in India and advise us specifically for the Commonwealth games."
- NEWSTALK ZB