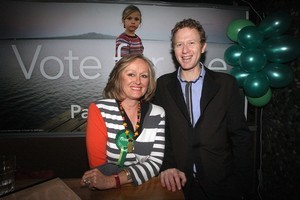 Green MP Sue Kedgley this morning announced that she would not stand for Parliament at the 2011 election.
Ms Kedgley said after four terms she was pleased she had been able to put food, animal welfare and natural health issues on the political agenda.
"When I came into Parliament, MPs treated these issues with derision, so I am pleased that they are now taken seriously, and are firmly on the political agenda," she said in a statement.
Ms Kedgley said she still had a lot of unfinished business "so my foot will be firmly on the accelerator between now and the election".
She said she would continue to pursue her interests when she left Parliament.
Ms Kedgley announced her decision today as the Green Party's Wellington Central electorate is in the process of selecting its candidate for 2011.
- NZHERALD STAFF