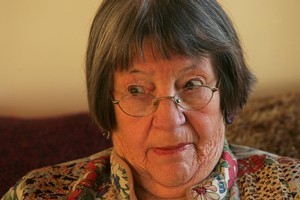 Dame Christine Cole Catley. Photo / Brett Phibbs
Journalists Dame Christine Cole Catley and Steve Braunias both won a CLL Writers' Award at a ceremony in Auckland last night.
Dame Christine was awarded the $35,000 prize to write her autobiography, Getting Ready.
Columnist and author Braunias received $35,000 for his proposed work, New Zealand: The Biography.