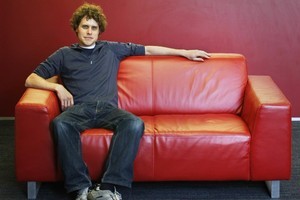 A space rocket which has its origins in a Kiwi bloke's garden shed is being sought after by Nasa, the United States agency responsible for the first moon landing.
Auckland-based aerospace company Rocket Lab made history on November 31 last year by launching the first privately constructed rocket from the Southern Hemisphere.
Auckland science geek Peter Beck and Christchurch space lover Mark Rocket (who changed his surname by deed poll from Stevens) were the brains behind the 6m-long, 60kg rocket which reached an altitude of more than 100km and a speed of about 5000km/h from a paddock on Great Mercury Island.
Beck told the Herald on Sunday that Rocket Lab had received a research grant from the US Office of Naval Research to study new rocket propulsion methods and fuels.
He declined to reveal how much the grant was for.
"The research programme builds upon Rocket Lab's innovative propulsion techniques and aims to demonstrate new high-performance rocket propulsion fuels and systems at lab scale," he said.
"For a US government organisation to fund research in New Zealand is pretty rare."
During a visit to the US about six years ago he was asked to leave the Edwards Airforce Base in California for taking pictures of rockets from the gate.
Beck had to develop his own components because arms restrictions meant he couldn't buy parts from the US.
The company is also in talks with Nasa. Beck said his rocket, which used hybrid fuel technology, had attracted international attention from Nasa and private space companies.
Since the launch he had spent a lot of time in the US working on "multiple deals".
Beck, 32, originally from Invercargill, began his work on the rocket, Atea-1, in his garden shed wearing a safety suit made of taped-together rubbish bags, a welding helmet and pink washing-up gloves.
He began his career in Fisher and Paykel's design office in Dunedin before developing smart materials and structures for Industrial Research.
He was presented with the Royal Society of New Zealand's Cooper Medal last year and won the Meritorious Medal from the Royal Aeronautical Society for service of an exceptional nature leading to major advances in New Zealand aviation in July.