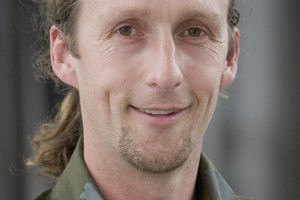 Taxpayer funding of an expensive lung-cancer drug which has produced amazing, life-saving results for some patients will be announced today.
The Herald understands the Government drug funding agency Pharmac will, from October 1, fund the drug Tarceva - made by Roche, the supplier of Herceptin - for certain patients with advanced lung cancer.
When in 2006 the Herald first wrote about Auckland patients paying $4500 a month for the tablets, it was considered a miracle medicine because it caused tumours to disappear from scan images of some patients with terminal cancer.
Dr Richard Sullivan, the clinical director of medical oncology at Auckland City Hospital, has been pushing for Pharmac funding of Tarceva and he yesterday welcomed the agency's expected move.
"It's a great thing; it's a step ahead in the right direction.
"I have been practising in lung cancer for a decade. When I started there were very few therapies.
Suddenly to be talking about people living out to four, five, six years is a good thing."
He expected 40 to 50 new patients a year in Auckland would benefit from the funding of Tarceva, and in total up to 150 patients nationally.
But the drug only worked well in people who had non-small cell lung cancer with a specific mutation in the tumour cells, and it was difficult to test for the mutation.
"If you have that mutation you have an almost 100 per cent chance of response and the response will be in excess of one year and in some people many years."
"Fifteen per cent of all non-small cell lung cancers have this mutation, but it's much more likely to occur in women who have never smoked, of Asian descent and who have adenocarcinoma. If you have all four factors you have a 90 per cent chance of having the mutation. The chances in a white male, still smoking, with squamous cell carcinoma are very small."
There is a test for the mutation but it is technically difficult to do and in many cases the risks of the test outweigh the potential benefits. It requires a tissue sample to be taken from the tumour under general anaesthetic, and often sufficient tissue cannot be obtained.
Dr Sullivan said that because of this, the Pharmac rules for Tarceva were expected to allow all patients with advanced non-small cell lung cancer to receive the drug as a second-line therapy as a trial for several weeks after receiving chemotherapy and either relapsing or not responding to the chemo.
He said providing ongoing funding of Tarceva only for those who responded during the trial period was a pragmatic, cost-effective approach based on medical evidence.
THE RULES
* Tarceva will be funded from next month as a second-line therapy for certain patients with advanced non-small cell lung cancer.
* They must first have had chemotherapy and either not responded, or relapsed.
* They can be put on Tarceva oral tablets for a trial of several weeks.
* If they respond to the drug, it is expected they will be able to go on it long term.