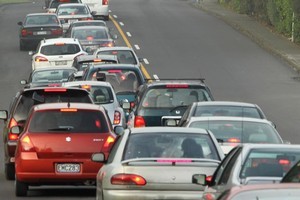 The Government is ignoring international warnings of an imminent oil supply crunch and price spike, the Green Party says.
Co-leader Russel Norman revealed today he had been asking the Government to open a formal inquiry into the impact of these problems but had been rebuffed.
He said research commissioned by the World Wildlife Fund (WWF) and released today showed 72 per cent of New Zealanders believed the Government should prepare now for future oil price rises by investing in alternative fuels and public transport.
"The Government's head-in-the-sand response to the end of cheap oil will prove very damaging for New Zealand," Dr Norman said.
"The International Energy Agency, the US Department of Energy and Lloyd's of London are all warning of an imminent oil supply crunch and price spike...these institutions have made it very clear the world is facing an oil price shock in a few short years and this will have a very significant impact on the world economy."
Energy Minister Gerry Brownlee's draft energy strategy was light on substance and lacked any kind of plan for responding to risks to New Zealand's energy security, he said.
The WWF said its research showed only 9 per cent of New Zealanders were in favour of leaving it to consumers and companies to find or develop their own alternative transport methods.
WWF climate change campaigner Peter Hardstaff said it was a "hope for the best" policy and the research showed eight out of 10 New Zealanders considered that wasn't good enough.
The WWF research was a ShapeNZ online survey of 2159 New Zealanders aged 18 and over, conducted between August 24 and 27. The margin of error was plus or minus 2 per cent.
- NZPA