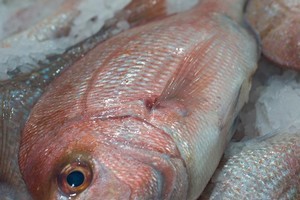 Everyone knows the feeling - the moment you see an inflated price tag and think, "I can't believe it's that expensive". But which are the biggest rip-offs and why do they cost so much?
After much debate, the Weekend Herald has compiled this top five list - plus some useful tips on how to pay a lot less.

ONE : BOOKS
The Girl Who Kicked the Hornets' Nest by Stieg Larsson (paperback)
* from Whitcoulls, Queen St $37.99
* from bookdepository.co.uk $13.17
What you pay
You won't get much change out of $40 for a new best-seller like The Girl Who Kicked the Hornets' Nest, volume three of Swedish author Stieg Larsson's Millennium series. We found it selling for $37.99 at Whitcoulls in Queen St and $41.99 at Borders up the road. Yet Britons can buy the same book on special at WH Smith for $9.65 (£4.39) or $15.40 (£7) even at the recommended retail price.
Most hardbacks are even more expensive. The new Jeffrey Archer, And Thereby Hangs a Tale, costs $54.99 in Whitcoulls and Borders. You can buy it for about half that on bookdepository.co.uk ($26.68) and only slightly more on amazon.com ($30.11, including US postage).
In non-fiction, the latest Lonely Planet Guide to Thailand costs $31 to order from Amazon or BookDepository but sells for just under $50 on Whitcoulls' website and local online bookseller fishpond.co.nz. At Borders it will cost you $76.99 - two and a half times the cheapest price.
What they say
Books in Britain are priced far more aggressively than here, says Booksellers New Zealand chairman Hamish Wright.
He says it costs more to bring books to New Zealand, and books in Britain have no sales tax. But Wright, who owns Wrights Bookshop in Cambridge, agrees bookshops have to respond to huge competitive pressure from online sales and offer customers the best deal they can. For instance, he is still wondering what he should charge for the new Marc Ellis book, Good Fullas: A guide to Kiwi blokes.
"It's recommended at $45 but I know the market's not going to sustain that. It's a book that will be popular but where do I price it - $39.99, $34.99? It depends on what other competitors do."
Many bookshops argue that websites don't give you the pleasure of browsing. Wright agrees, but says that in the end, people get the same book and regular buyers know they can make big savings online.
Latest retail figures show sales are up but only through discounting, which suggests bookstores will continue to struggle, he says.
"I saw one line on a blog that said we're dead men walking. I'm not sure I completely agree with that, given that I always say the glass is half full, but it's going to be very, very tough."
How to beat it
It's worth checking out bookshops for one-off specials and locally produced books but in general, shop online, compare rates between competing sites and don't forget postage costs.
The weak British pound means bookdepository.co.uk is incredibly good value right now. It offered the lowest prices for all the books we tested and doesn't charge for postage. Other sites don't charge postage for bigger orders.
If you can't break the Whitcoulls habit, check its website first. It undercuts its own bookstore prices on many items, including The Girl Who Kicked the Hornets' Nest, which sells at $20.95.
- Andrew Laxon

TWO : FISH
Snapper fillets
* 2005 $28kg
* 2010 $37kg
What you pay
Only a few years ago, fish costing more than $25 a kilo at the supermarket was considered expensive. These days you'll pay more than that for all but the cheapest species.
CPI records show that between 2005 and 2009 snapper jumped from $28.73 to $37.40. Blue cod was only slightly cheaper, moving from $26.78 to $34.36. Tarakihi is up from $19.20 to $26.67 and gurnard from $18.41 to $26.42. Prices this year are about the same or more.
As a result, fish is now off the menu for many. Fishmart's auctions manager Mike Towner told the Herald two weeks ago that customers who used to eat fish twice a week were finding cheaper alternatives.
To add insult to injury, several readers report buying New Zealand fish at cheaper prices in distant parts of the world. One Auckland mother, Kate Woodruffe told the Weekend Herald last week that her brother-in-law in New York could buy orange roughy far more cheaply than she could - assuming she could get it.
"I would like to eat more fish, but fish is ridiculously expensive," she said. "Fish is outrageous."
What they say
The wholesale price of fish varies but has been about $8.50 a kilo for snapper. Towner says you lose two-thirds of the fish once you remove the head and the tail and turn the rest into fillets. That means it takes 3kg of whole fish to produce 1kg of fillets, making the cost price for fillets about $26 a kilo.
As Towner explained: "If a retailer is selling it at $31 they're not really getting a thing by the time they pay for their ice costs, their power, their guy to cut it and transport and so on. They need to charge about $36 to really make anything on it."
So how does New Zealand fish end up cheaper on the other side of the world, after much higher transportation and storage costs? NZIER economist Shamubeel Eaqub says the answer is usually the stronger buying power of the big overseas supermarket chains. With millions of customers and far higher turnover than stores here, they can demand lower prices from suppliers. This also explains why lamb is cheaper in London than in Auckland.
How to beat it
You could catch your own but it's hard work at this time of year (the high prices are partly seasonal).
More realistically, try buying cheaper fish like trevally, which increased in price from $15.05 to only $17.12 between 2005 and 2009. Or use hoki ($9.99 on special at Foodtown this week) but bake it with other flavours. Seafood Industry Council trade and information manager Alastair Macfarlane argues that using snapper to discuss the price of fish is like treating fillet steak as typical of all meat prices.
He urges shoppers to try flounder, sole or - if they feel like a bit of a challenge - mackerel or pilchards.
- James Ihaka, Andrew Laxon

THREE : MOBILE PHONE CHARGES
Vodafone iPhone monthly plans
* NZ $130 - 500 calling minutes, 600 texts
* UK $132 - 3000 calling minutes, unlimited texts
* Australia $100 - unlimited calls, unlimited texts
What you pay
You can pay hundreds of dollars for a monthly plan here and get only a fraction of voice calling minutes you would in Australia or Britain.
Vodafone's iPhone pricing in New Zealand starts competitively - and is a bargain for data when a limited-time bonus of three gigabytes a month is included.
But in Britain you get 300 minutes of calls for $86 and 3000 minutes for $132, and in Australia you get unlimited calls for $100.
In NZ, you can pay $250 a month and still only get 250 minutes.
The OECD says New Zealand's mobile phone pricing is competitive internationally for people who use their phones infrequently or moderately. But for people who make up to five calls a day, the organisation says New Zealand prices overall are 57 per cent more expensive than Britain and 19 per cent more than Australia.
Keep in mind, however, it's hard to compare apples with apples in mobile phone pricing with its plethora of arcane schemes.
What they say
Some iPhone dealers overseas have exclusive deals that let them cut prices, says Vodafone spokesman Paul Brislen.
But overall he says it's a myth that mobile prices are a rip-off here as extras on plans here and small-print conditions on overseas offers mean New Zealand mobile users can get as good a deal as they can overseas.
New Zealand ranks in the cheaper half of the OECD's rankings, and even in New Zealand's worst-ranked category - high use - we are 14th out of 30 countries examined. The Commerce Commission says competition was boosted when 2degrees entered the mobiles market last year.
How to beat it
Mobile phone operators are extraordinarily skilled at using confusion as a marketing tool, says Telecommunications Users Association chief executive Ernie Newman.
But if you can work through the confusing plans and price structures, you can make significant savings.
First sit down, forget about the different mobile plans, and reflect on how you use your phone. Most people call only a handful of numbers frequently, so check your bill and sign up for "My Favourites" or "BestMate" plans. Additional calls become cheaper with more expensive plans, so make sure your base plan is at the right level.
Or do what New Zealander have long done anyway - avoid voice calls and use text messaging. For data use, connect to Wi-Fi networks if possible.
- Michael Dickison

FOUR : GOING TO THE DENTIST
Dental examination with x-rays
* NZ $120
* UK $36
Porcelain crown
* NZ $1200
* Thailand $600
What you pay
A dental examination in New Zealand costs more than double on average what it would under Britain's government-subsidised National Health Service.
Including x-rays, you would pay more than triple what the NHS charges.
And New Zealand's prices vary - sometimes wildly - between dentists. Herald reader Beth Strickland said she was quoted $420 for hygiene work at one dentist and $95 at another down the street.
NHS dental prices are fixed at $36 for basic examinations and X-rays, $98 to also get fillings and extractions, and $436 for more complex procedures.
About half of the country is registered to receive NHS prices, and people in need are fully covered.
Other countries, particularly the United States, have wider coverage of dental insurance, so many people visit dentists and get it paid for through their premiums. Many adults in Australia also get support from private health insurance.
But most New Zealanders pay the full costs, making the prices here seem exorbitant in comparison.
A recent study in the Health Policy journal, conducted by Santosh Jatrana and Peter Crampton, found almost a quarter of New Zealanders had deferred seeing a dentist during the course of a year because they could not afford it.
What they say
Different dental health systems are hard to compare, says NZ Dental Association CEO David Crum.
"Seeing your GP appears to be cheaper because not only are they billing you but they bill the government at the same time. But for dentists you can't do that," he says.
Overseas systems had their own problems, with Britain's subsidised system struggling financially and the United States' healthcare politically fraught, Dr Crum says.
But it's not just the healthcare system - many costs push up dental prices in New Zealand.
Training to be a dentist is the most expensive course at university, and importing quality dental equipment can be expensive, Dr Crum says.
"What comes into play here is the living standard, the costs of running a practice ... having available all of the equipment required for medical emergencies."
Full quotes put forward by private dentists in the United States and Britain are usually no cheaper than in New Zealand.
The Ministry of Health also points out that children in New Zealand receive subsidised dental care.
How to beat it
The country's more expensive dentists can charge as much as 60 per cent more for similar procedures than cheaper dentists, the New Zealand dental fees survey shows.
So shop around but note that clinics charging more might be giving you more preventive treatments.
And take good care of your teeth - get plenty of calcium and vitamins C and D. Avoid sugary food and drink.
If you need an expensive procedure, tour operators are packaging cheap dental visits with holidays to places like Thailand.
A clinic in Phuket advertises prices in NZ dollars for its different operations. Getting a porcelain crown there is $600 cheaper than in New Zealand. But make sure to independently check their certifications.
- Michael Dickison

FIVE : WINE IN RESTAURANTS
Cloudy Bay chardonnay 2007
* At SPQR $80
* At Foodtown $35.99
What you pay
Expect to fork out at least double and often three or four times the supermarket price. At SPQR cafe and bar in Ponsonby a bottle of Cloudy Bay chardonnay 2007 costs $80, more than double the $35.99 at Foodtown. The cheapest chardonnay at Mikano in Mechanics Bay is Sacred Hill 2007 Hawkes Bay at $42, nearly three times the price of a similar-quality 2009 bottle on special at Foodtown ($14.99). A Stoneleigh Pinot Noir 2008 costs $52.50 at SPQR but diners are unlikely to notice any improvement on the 2009 supermarket version at $12.99.
What they say
Restaurateurs maintain there is no rip-off - diners pay a premium for enjoying their wine in a pleasant atmosphere, with good food and service. Herald Viva wine writer Jo Burzynska says that's reasonable, but restaurants have to offer a quality wine list or diners will feel resentful. "If people seek out a wine that's in the supermarket and they see it on a restaurant menu for four times as much, that's when it starts getting offensive."
Overall she finds mark-ups here are lower than in her native Britain, where a customer backlash against high prices has prompted many restaurants to order their own specially packaged lines to avoid comparisons. She says supermarkets can also afford to sell wine at much lower prices than restaurants because they buy in bulk and can get cheap deals from suppliers.
How to beat it
You can go BYO, a good option with many ethnic restaurants. Failing that, Restaurant Association chief executive Steve McKenzie urges diners to shop around, as proprietors will sell the same bottle of wine at different prices to suit their market.
For instance, he points out that when English rugby writer Peter Bills famously complained in the Herald last month about being charged $28 for two glasses of sauvignon blanc, he was eating at Kermadec, one of Auckland's most expensive and well-established restaurants. Presumably, says McKenzie, plenty of regulars must regard its high prices as good value because they keep coming back. But if you find them outrageous, a local bistro or café is likely to offer you a more competitive deal. A quick check of suburban restaurants proves him right. For instance at The Mount, in Mt Eden Rd, the wine list is modest but priced mainly between $32 and $42 a bottle or $7 to $10 a glass.
- Andrew Laxon