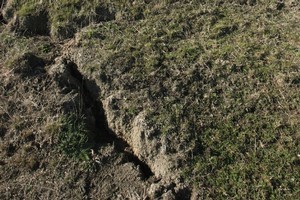 An earthquake measuring five on the Richter scale has reportedly caused some damage in Whanganui this morning.
The quake had a focal depth of 5km and struck 20km south-west of Whanganui at 10.17am.
GNS duty seismologist Caroline Holden said the quake was "quite intense".
She said one person had reported the quake as "damaging" and she expected more people to report the quake on the GNS website.
GNS data centre technician Jennifer Coppola said there had been over 681 reports on the quake, with three saying it was "slightly damaging" and 36 saying it was "strong."
The GNS scale explains "slightly damaging" as a quake that has been felt by all, causes alarm and makes walking steadily difficult. Furniture and appliances may move on smooth surfaces, and objects may fall from walls and shelves.
Slight non-structural damage to buildings may occur.
Whanganui Civil Defence emergency management officer Alan Perfect said there had been no requests for help so far. He described the quake as a "good, sharp, short jolt".
Whanganui fire station administration assistant Gwenda Nicolle said there had not yet been any reports of damage.
"It was very loud to start with and it rolled towards the end," Ms Nicolle said. "It certainly wasn't pleasant. The fire station doesn't usually shake but it did this time".
Workers at the local police station said it rocked the building and a secretary described the quake to Newstalk ZB as "a beauty".