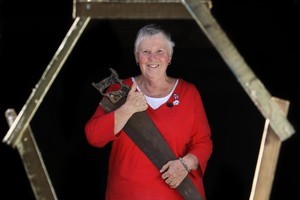 The cost of dying has taken on a new twist - you can now put a funeral on layby.
Funeral Directors Association executive member Gavin Murphy said the scheme would meet market demand as many people were finding it too difficult to pay thousands of dollars for a funeral.
"What we did was respond to the economic situation. People are less likely to have that ready cash."
Murphy said many people asked if they could pay off a funeral which many companies don't do.
"We had a lot of people asking us 'can you pay it off at $20 or $30 a week'."
Under the layby scheme, people put money into a trust fund administered by the FDA.
This eliminates the risk of people losing money if an individual funeral company goes bust.
People who had elderly parents and some older people were attracted to the scheme.
Consumer NZ and the Funeral Directors Association estimate a funeral can cost an average of $8800.
But, with rising price of burial fees, some funeral directors have put the average price up to more than $10,000.
The cost of a coffin ranges from $750, for a basic untreated pine or plywood, to $5000.
Burial cost can be anywhere from $1100 to $5000.
The layby move comes as insurers such as Cigna, Fidelity Life and Sovereign offer pre-pay plans that can be spread over 10 years. At the country's biggest graveyard, Waitakere City's Waikumete Cemetery, a plot with a headstone can cost more than $4000.
At Auckland's North Shore Memorial Park, plots range from $1800 to $5000.
In Manukau's Memorial Gardens, a standard plot is $2845 and an ashes plot is about $400 to $2000.
Cremation fees are cheaper but can still range from $3000 to $6000. Add to that other extras such as flowers, video recording and slideshows and the average funeral can easily top more than $10,000. The high cost is causing many elderly people and their families to look at other options to avoid the financial burden.
Davis Funerals director Donna Barrett said there had been an increase in inquiries in the past six months.
She gets several calls a day from people asking if they can pay for their funeral in advance.
Now she has about 260 pre-paid funerals on her books. The Auckland company carries out about 1100 funerals a year.
Barrett said inquiries were mainly from elderly people but some had been from children who wanted to help their elderly parents.
"People ... go to funerals and realise it is actually going to happen at some point."
According to Statistics New Zealand, 28,842 people died in the year from last June.
'Cheerful' DIY burial
Katie Williams is avoiding an expensive funeral by doing all the planning herself - right down to making her own coffin.
The 71-year-old former nurse and midwife made her personalised casket complete with smart burgundy wallpaper at the Rotorua branch of the University of the Third Age.
All up, it costs about $140.
Williams said the funeral industry had become big business and she preferred the "cheap and cheerful" funeral option.
"It's a catch-22 circumstance, really, because everybody's going to die and they play on it."
Williams also plans to spend a maximum of $400 on a funeral, cremation fees and food - though she expects her friends will bring a plate.
She has even picked a friendly funeral director who can avoid the extra trimmings such as hair and make-up.
"If somebody came to view me and I had lipstick and curlers in my hair, well that's just not me."
The last cost was $100 on a dogwood tree that has been planted in the grounds of the Rotorua Tree Trust.
There her ashes will be scattered come the big day.