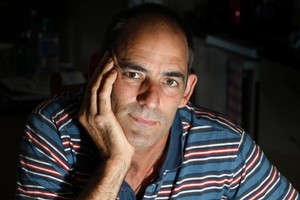 A grieving son says he was sickened when Air New Zealand said it needed to see a death certificate before it would change his flights so he could attend his father's funeral.
The airline has subsequently apologised, but says it has been forced to tighten its compassionate travel assistance policy after passengers started to abuse the service.
Alan Crosbie was visiting his sick father, Peter, in Auckland last Friday when Peter, who had lung cancer, died.
Mr Crosbie was due to fly to Melbourne on Monday, so called the airline to postpone his flight until after today's funeral.
He claims he was passed around the customer service centre for an hour, and told he needed proof of death.
"I don't need battles at the moment. My dad battled with death; I don't need one just to see him die."
He said he was earlier forced to pay $415 to change a pre-booked $410 flight when called to Auckland from Melbourne at short notice.
His sister Jacqui had flown to Auckland from Melbourne on Qantas at the same time, but had been able to change her ticket at no charge. She paid $80 to postpone her Qantas flight back to Melbourne so she could attend her father's funeral.
Air New Zealand spokeswoman Andrea Dale said documentation had become necessary after the airline's compassionate travel assistance was abused. Customers could get refunds up to a month after changing their bookings if they provided the documentation, she said.
The airline accepts newspaper death notices, letters from attending doctors, death certificates and letters from funeral directors.
Ms Dale said Mr Crosbie had a non-changeable ticket, and appeared not to have travel insurance. He was offered the opportunity to present proof of death, or come back to the airline with proof in the next month.
She said if Mr Crosbie wished to change his flight he could do so without further cost.
EMAIL US
How have airlines treated you? Email newsdesk@nzherald.co.nz