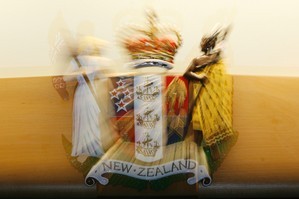 A Turkish man who appeared to be hitting, kicking and strangling his wife during an energetic traditional dance outside their Taranaki kebab shop has been charged with assault.
Hawera man Allaetin Can was charged after a passerby alerted police to what appeared to be a violent fracas with his wife Elmas, the Taranaki Daily News reported.
Defence counsel Grant Vosseler told Hawera District Court that Can and his wife were performing a traditional Turkish dance, called kolbasti, which involves animated movements set to fast-paced Turkish beats.
The dance includes mimicry of fighting and wrestling moves such as hitting, kicking and headlocks.
Can said outside court that he and his wife and two teenage children danced out of the kebab shop into a carpark after a particularly profitable lunch shift.
"We're always dancing," he said.
"I'm happy to dance with my wife and my family, what's wrong with that?"
Police would watch a DVD of the cultural dance, given to them by Can's defence, and would consider whether the charge should be dropped.
- NZPA