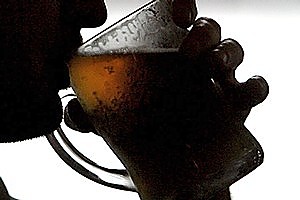 As figures show many young soldiers are facing drinking-related court charges, an army base head says many are arriving in the army from a teenage culture of alcohol abuse.
Thirty-four soldiers at Linton Army Base in the Manawatu have faced the courts in the first six months of this year, the Manawatu Standard reported.
Fourteen faced drink-driving charges, while six were charged with careless driving and four with wilful damage. Other charges included disorderly behaviour, common assault, fighting, male assaults female, driving while disqualified, public urination, breach of the liquor ban and assault.
Colonel Howard Duffy, commander of the 2nd Land Force Group, Linton, said young people were coming to the army from a teenage culture where the abuse of alcohol was openly condoned.
"The challenge I have is to change the drinking and driving culture that many of our personnel bring with them when they arrive in the army."
Four Linton soldiers were discharged this year for drugs, excess breath alcohol, violence and breaching military discipline.
Last year 74 Linton soldiers went before the courts and 27 were discharged for drugs, breaching military discipline, drink driving, theft, violence and driving at excess speed. One was discharged for wilful damage, unlawful possession of explosives and starting false fire alarms.
Cases of soldiers convicted in court are reviewed by the army, which can lead to the men's dismissal, affect promotion, honours or overseas deployments.
No Ohakea Air Force Base personnel had faced the courts this year but four were charged with offences last year, including one person who acted in a disorderly manner and resisted arrest during an incident in Blenheim.
The others were charged with excess breath alcohol, dangerous driving and drink driving.
- NZPA