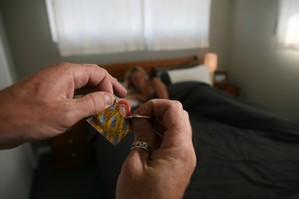 Former politician and high-profile broadcaster Pam Corkery has been linked to plans for New Zealand's first brothel for women.
The Herald understands the ex-Alliance MP is on the hunt for a property to house the bordello - where sex workers will be male and clients female.
She is believed to be looking for property in central Auckland. It is understood Corkery wants the brothel plan "to be shot as a TV project".
Debate on this issue is now closed. Here is a selection of Your Views: