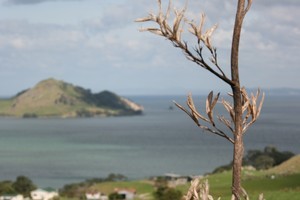 Freedom tourists who do not dispose of waste properly or poo in public spaces are a real problem, Tourism Minister and Prime Minister John Key says.
At last week's Local Government New Zealand annual conference a remit was passed calling on the Government to bring in legislation, including instant fines, to hit campers caught defecating in the countryside.
Some councils have also raised issues about cyclists and tourists who hired vans without toilet facilities.
Mr Key said Tourism New Zealand and Local Government New Zealand were looking at the problem.
"There is an awful lot of human waste and rubbish that's being left behind by these freedom travellers and obviously that's of real concern," he said.
There was a range of options from banning the hiring of vans that did not have toilet facilities to providing more public facilities. The ban option was unlikely to work, Mr Key said, because those travellers might just hire a car instead and sleep in it.
He said he understood the frustration of locals. "They are having to confront very unpleasant circumstances in their public carparks".
- NZPA