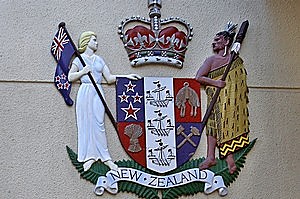 The processing of applications for international students to study at a private Auckland institute has been suspended after the arrest of two men for alleged immigration fraud, Immigration New Zealand said today.
As well, some approved applications for the Kingsland Institute were being reviewed, Immigration head Nigel Bickle said.
Complaints from two prospective students led to the arrests of the men, one of whom was a manager of the institute, which provides courses in business, information technology, cookery and English.
"At this stage we do not know whether the matter goes wider than these two complainants or this institute," Mr Bickle said.
"But we need to check, for the sake of the integrity of our immigration system."
The two men appeared in Auckland District Court and were remanded without plea until August 17.
Donald Han, a manager at the institute, faces three charges under the Immigration Act relating to providing false and misleading information and two under the Immigration Advisers Licensing Act relating to providing immigration advice when not licensed to do so.
Chheogyal Jah Om Sandyang Lepcha, a licensed immigration adviser, faced two charges under the Immigration Act relating to providing false and misleading information.
The Immigration Act charges each carry a maximum penalty of seven years' imprisonment and/or a $100,000 fine. The other counts carry a maximum penalty of a fine of $100,000.
The offences were alleged to have been committed last October and in March.
Mr Bickle said the review of some approved applications would take several weeks.
In the meantime, all Kingsland permits remain valid.
Applicants affected by the suspension of processing were advised to make arrangements with another training provider and those applications would be processed.
Mr Bickle said education was worth more than $2 billion in foreign exchange a year, with 88,500 student applications being approved in the last financial year.
He said the integrity of the immigration process for international students was paramount.
"That's why we are undertaking this review of applications and have suspended application processing," he said.
"We have to be sure that all these Kingsland students genuinely met permit requirements."
- NZPA