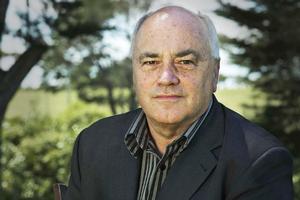 The Human Rights Commission has bowed to Catholic Church objections to a statement that New Zealand was a secular state and that religion was only for the "private sphere".
The statement, contained in a draft update of the commission's 2004 report on Human Rights in New Zealand Today, drew fire this week from the country's Catholic bishops.
"To suggest that matters of religion and belief belong only in the private sphere undermines the right of churches to seek to influence public opinion and political decision making," the bishops said. The evangelical Vision Network agreed, saying "no major religion sees itself as a privatised matter".
Race Relations Commissioner Joris de Bres said yesterday that the offending words would be rewritten.
"We'll look to rephrase that to say the right to belief is a personal matter," he said.
"There wasn't any intention to limit or to privatise religious belief. It's more about the fact that it's a matter of personal choice and not of state direction, and that there is a strong tradition of religious diversity in New Zealand going right back to the so-called fourth article of the Treaty [of Waitangi]."
His quick backdown appears to have defused an issue which drew 1800 protesters led by Destiny Church head Brian Tamaki to an Asia-Pacific inter-faith gathering at Waitangi in 2007, where the commission put forward a statement that New Zealand had no "established religion".
Bishop Tamaki said Christianity underpinned New Zealand institutions.
Despite this protest, the commission's new draft statement initially repeated lines from the 2004 document that "New Zealand is a secular state with no state religion", and that "matters of religion and belief are deemed to be a matter for the private, rather than public, sphere".
The Catholic bishops and Vision Network director Glyn Carpenter still object to the claim that New Zealand is a "secular state".
"This is contradicted by official statistics which show that a majority of New Zealanders described themselves as having a religion in the 2006 census," the bishops said.
Massey University religious historian Peter Lineham said the proportion of New Zealanders describing themselves as Christian fell from 90 per cent to 52 per cent in the 50 years to 2006.
A further 5 per cent now follow non-Christian religions and only 32 per cent say they have no religion.
Mr de Bres said the commission would probably also drop the term "secular state".
"We are talking about a state which does not regulate religion. There isn't a formal state religion as there is in England and other places," he said.
"But I think, recognising the greater diversity of religions here, it's important to recognise that while New Zealand has a strong Christian tradition, it reaffirms the freedom to practise different religions."
Catholic Bishop Peter Cullinane welcomed the comments and said he would be happy with the rest of the draft if the references to "secular state" and keeping religion in the "private sphere" were dropped.
Our religions
* Christian: 52.9 per cent
* Hindu: 1.6 per cent
* Buddhist: 1.3 per cent
* Muslim: 0.9 per cent
* Spiritualist etc: 0.5 per cent
* Sikh: 0.2 per cent
* Jewish: 0.2 per cent
* Other religions: 0.4 per cent
* TOTAL RELIGIONS: 58.0 per cent
* No religion: 32.2 per cent
* Don't know/Won't say: 9.8 per cent
- Source: 2006 Census