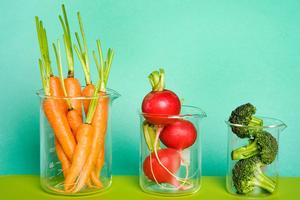 New Zealanders should be encouraged to eat more healthy food but tampering with GST is not a viable idea, Revenue Minister Peter Dunne says.
Maori Party MP Rahui Katene's bill to scrap tax from healthy foods is provisionally scheduled to receive its first reading in Parliament next week.
Mr Dunne said wiping GST on healthy food would mean hundreds of millions of tax dollars would have to be found from other areas.
"The moment you start and make one item exempt for whatever good reason, then you set a cascade effect of people saying, well, what about this, what about that."
A panel of experts this morning took part in an online seminar this morning to assess the proposal.
Click here for audio from the seminar.
The seminar heard from a range of nutritional experts on the potential implications for the country's public health if such a bill were to go through.
Ms Katene said she hoped the experts' views would help with the bill's first vote next week.
"We're keeping our fingers crossed it gets through the first reading. There is a lot of support for it, not just from consumers, but from advocate groups."
Ms Katene said two recent studies show people would choose healthy food if it is cheap enough.
"We wanted to lower prices but we wanted to make sure that people eat healthier as well, or to help them to do this."
Countries including Australia and Britain already have no GST equivalent on certain healthy foods. The Maori Party defines healthy foods as including fruit and vegetables, breads and cereals, milk products but not cream, lean meats and legumes.
- NEWSTALK ZB