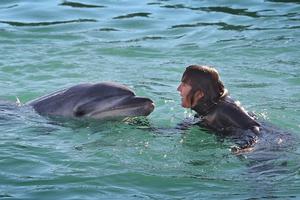 Moko the Dolphin will be buried on the island where his body was found, while the town of Whakatane will host a memorial service.
Department of Conservation Tauranga area manager, Andrew Baucke, said yesterday that the animal would be laid to rest on Matakana Island, near Mt Maunganui, where it was found dead last week.
DoC also announced its decision to hold a memorial service in Whakatane.
Debate on this issue is now closed.