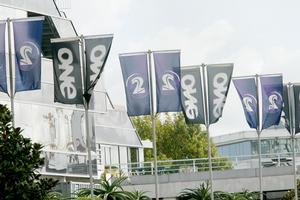 A staff shake-up at TVNZ will put more focus on editing and packaging at the expense of the analysis and journalistic groundwork that should be expected from a state-owned broadcaster, says Labour's broadcasting spokesman Brendon Burns.
TVNZ today announced changes in news and current affairs which will see 31 jobs axed and sweeping changes to the way the broadcaster operates.
The changes involve 31 of 258 news and current affairs roles being disestablished, including the cancellation of seven current vacancies, and the creation of 14 new roles.
Overall, 15 staff could lose their jobs, including two current affairs reporters and some producers, editors, camera operators and support staff.
TVNZ head of news and current affairs Anthony Flannery said the cuts were part of a restructuring proposal that would save between $3 million and $3.3m a year and bring the broadcaster in line with international multimedia newsroom operations.
He said it would lead to less duplication and better use of resources when it came to chasing and progressing stories.
But Mr Burns said the changes were more the result of a push by the Government to make TVNZ solely commercially-focused and profit-driven than about changes to technology.
"The sad consequence is that we will have more effort devoted by reporters to editing and repackaging their stories than doing the legwork and analysis you would expect from a state-owned television service with a commitment to inspiring New Zealanders," he said.
The Engineering, Printing and Manufacturing Union (EPMU) also questioned TVNZ's direction.
"The more news and current affairs staff are asked to do, then that's less time to spend on news gathering and researching each story," said national secretary Andrew Little.
"Cuts of this magnitude - $3.3 million from a reported $40 million budget - can only compromise the quality of the news service provided and that's bad for all of us who rely on it to keep us informed."
Mr Flannery said under the new set-up story ideas and follow-ups would be driven from and gathered back to a central hub before being "re-purposed" for their particular programme or platform.
The broadcaster would spend $1.5m on implementing the changes, including buying new equipment and providing staff training.
Broadcasting Minister Jonathan Coleman tonight declined to comment on the latest changes.
TVNZ last year axed 80 jobs, including 11 from news and current affairs, to slash $25m from its budget.
- NZPA