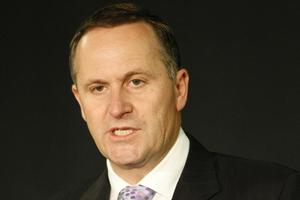 Prime Minister John Key won't say if he agrees with changes recommended in a review of MPs' allowances but has said there's a need for belt-tightening in tough financial times.
Among its recommendations, the Parliamentary Appropriations Review Committee report released yesterday said MPs and partners should no longer get international travel perks but instead get a pay rise.
"I have not looked at the report so would not be able to comment on the individual recommendations yet. I would need to take it up with senior colleagues and caucus, and will be doing so," Mr Key said.
"However, there has been a move in the private sector away from unlimited perks. When it comes to MPs' salaries, I would expect restraint to be shown at a time when other New Zealanders are being expected to show restraint."
MPs get rebates on international travel ranging from 25 per cent to 90 per cent, depending on length of service.
"None of the other jurisdictions we examined provide international travel entitlements for MPs or their spouses/partners for personal purposes," the report says.
"Our preferred approach is that the rebate be discontinued and that MPs' salaries be adjusted to reflect the remunerative component of this entitlement... there would be an approximate 10 per cent increase on average but no change in MPs' total remuneration as the subsidies for private travel would be discontinued."
The committee isn't satisfied with the uncapped domestic travel entitlements for MPs and their spouses either.
"An individual MP can effectively determine part of their own remuneration," the report says.
The committee recommends funding for spouses', partners' and dependents' domestic travel should be limited to travel associated with parliamentary business.
Another of its recommendations is something MPs have been resisting for years - an independent body to set the rules around their allowances. The report says an increasing number of parliaments overseas have moved or were moving to have MPs' allowances determined by an independent body.
The committee is chaired by former speaker Sir Douglas Kidd. Its recommendations will be considered by Speaker Lockwood Smith.
- NZPA