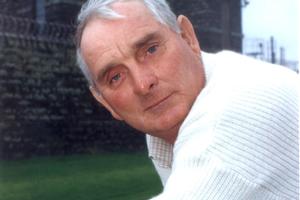 There is no good reason for Justice Minister Simon Power to revisit the unsolved 1970 Crewe murder case, says the man whose investigations helped Arthur Allan Thomas win a pardon.
While Mr Thomas' former wife has written to Mr Power asking that the famous case be reopened, journalist Pat Booth told NZPA there was no need.
Mr Booth did his own investigation of the case and campaigned for Mr Thomas to be released. The first witness called by the Royal Commission of Inquiry, he also wrote a book on the case.
Vivienne Harrison, who divorced Mr Thomas while he was in jail for the murders of south Auckland farmers Harvey and Jeanette Crewe, told Close Up she knew who fed the dead couple's baby.
In her view that person was an accomplice to the murders. She gave a name, which was bleeped out by Television New Zealand. Mrs Harrison said she had been unfairly accused of feeding the baby, and wanted her name cleared.
Mrs Harrison, who has remarried and lives in Australia, has written to the minister.
"I have asked him if he will reconsider reopening the case, or take whatever action is necessary to address the issue of who fed Rochelle Crewe, because I didn't.
"All the records in the legal side of things still show that (I was the woman who fed the baby) and it's not true."
Mr Booth said only at Mr Thomas' first trial had that been suggested, it was not mentioned at his second.
Mr Thomas was twice convicted, but pardoned and released in 1980, and compensated for his time in prison.
A royal inquiry found police planted a bullet cartridge case linked to the death, and made it part of their case against him.
Mr Booth remained certain it was murder-suicide, and the woman seen at the Crewe house after Harvey Crewe was dead was his wife Jeanette, who had shot him.
Mr Crewe had punched his wife so heavily he broke a bone in her face and knocked out teeth. She shot him as he sat in his favourite chair in front of the fire.
She and her father Len Demler disposed of the body in the river. Jeanette nursed her injury then became desperate as she realised she faced a murder charge.
A few days after the murder she shot herself, and her father put her body into the river, plus a rifle, then staged discovering the house and called the police.
Demler had wanted to protect his daughter and granddaughter.
He had believed police could never convict Mr Thomas, because he hadn't done it.
Mr Power's office said it would respond to Mrs Harrison in due course.
- NZPA