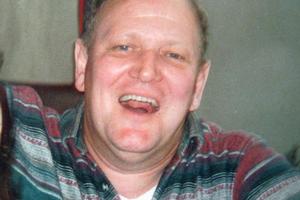 The final time Dot McCormick spoke to her tetraplegic son, she says he was planning a special meal for his soon-to-be killer.
Wheelchair-bound former Paralympian Keith McCormick, 56, wanted fish chowder prepared for tea for Eric Neil Smail because that was his friend and part-time carer's favourite.
It would never eventuate because Mr McCormick was soon dead, his throat cut with a kitchen knife by Smail. A High Court jury yesterday rejected Smail's defence that he was provoked into the killing, and found the 53-year-old guilty of murdering Mr McCormick on July 28, 2005.
An ecstatic Mrs McCormick yesterday recalled how her son rang her to check if the fish chowder recipe was right. She had to cut the call short because she had an appointment with her doctor to help her stop smoking.
"He said 'good luck darling' and that was the last thing he said to me. He was so proud of me."
Smail claimed he snapped after a remark about him arriving late to Mr McCormick's Christchurch home, coming on top of the pressures of caring for Mr McCormick.
Smail, who shook his head when found guilty of the murder, said he loved Mr McCormick and wanted to end his suffering, but Mrs McCormick said if he did love him "he had a funny way of showing it".
"A lot of people said he would get manslaughter, but I said 'no, he's got to get murder. He's just got to. For my sanity'."
Asked how she felt towards Smail now, she said: "Nothing but hatred, loathing. I never liked him from the day I met him."
However she did feel sorrow for the killer's family. "I love his mother and his sister. They are beautiful people."
Smail's defence of provocation was used last year by Clayton Weatherston, who tried unsuccessfully to avoid a murder conviction for stabbing and cutting his former girlfriend, Sophie Elliott, 216 times.
The public outrage led to the defence being scrapped last year, but the timing of Mr McCormick's death meant it could still be used by Smail. Smail had to show he lost self-control when he killed Mr McCormick but the Crown prosecutors said Smail had planned the killing and told people of his intentions.
Smail's lawyer, Judith Ablett-Kerr QC, argued that Smail was an alcoholic unfit to care for Mr McCormick, and when he got the "telling off" all his failures came to the surface. He is due to be sentenced on August 11.