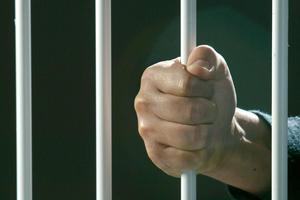 The man accused of the killing of prison guard Jason Palmer will appear in Hamilton District Court again next month, following a short appearance this morning where he was flanked by six prison guards and two police officers.
Latu Kepu, 21, had his name suppression lifted when he appeared in Hamilton District Court today, charged with Mr Palmer's manslaughter. He was previously charged with assault.
He entered no plea and was remanded in custody. He will be held at Auckland's Paremoremo Prison rather than Waikato's Springhill Prison, where Kepu is alleged to have punched American-born Mr Palmer, 33, on May 15.
Mr Palmer later died in Auckland's Middlemore Hospital on May 15. He was the first New Zealand prison guard to be killed while on duty.
- NZPA