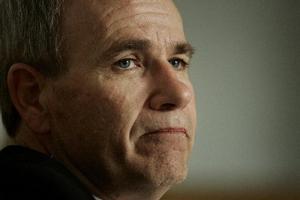 Len Brown is a mayor under stress, say colleagues, but the man himself insists a self-inflicted chest and head beating on Tuesday night was nothing more than a Maori gesture.
During a speech in which he apologised to Manukau City councillors for credit card breaches, Mr Brown said that last Friday morning he went down to Howick and sat on the main street. Then just stood there.
Mr Brown declined to comment on his state of mind, but his mayoral campaign spokesman David Lewis said he was back on an even keel yesterday after a "highly stressful day" on Tuesday.
Debate on this topic is now closed. Here is a selection of Your Views: