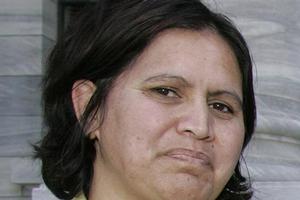 The wife of the so-called "minister of porn" will stand by her man despite the expenses scandal which threatens to ruin his career.
Ngareta Jones said people had been desperate to "dig up shit" on her husband Shane, who charged around 50 adult movies to his ministerial credit card during the Labour Party's last term in office.
The former building and construction minister told Radio New Zealand last week his wife was "threatening to kill me".
But Ngareta said she had forgiven him. "Right now my husband has my support. He always has through his whole career so that's all I have to say.
"There is today and tomorrow and the next few days to get through."