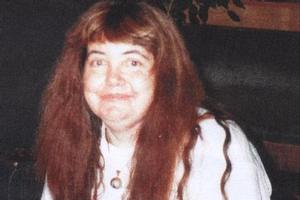 Three days before handing himself into police, the amputee accused of murdering Marice McGregor told his family he was innocent.
Nine days ago Dean Richard Mulligan, 42, admitted meeting McGregor, 45, at Lismore Forest on April 19 - but denied having anything to do with her death. Then, on Tuesday, he handed himself into police.
Mulligan's wife, Fiona, phoned the Herald on Sunday, upset at the attention her family was getting.
"We've done nothing wrong. This has turned our lives upside down," she said.
When asked how she was coping with police investigating her husband she replied: "Not very good".
McGregor was last seen alive on April 19 at Lismore Forest northeast of Wanganui on SH4.
Her body was found by police on May 12, in a ravine 36km further north.
A post mortem examination revealed she had suffered head injuries.
Police had earlier searched Mulligan's Feilding house, where he ran a business called Legless Computers, and seized his car. He lived at the house with his wife and her two children, but they all moved out soon after the search.
Mulligan, who lost a leg in 1999 after a series of ankle breakages, also has four children aged between 11 and 18 from a previous marriage.
A spokesman for Mulligan's family said they were devastated by the "horrendous events".
"Dean came from a very loving and stable home. His family have been thinking about Marice's family."
A man who knows Mulligan and his family said the news was "taking its toll". He said Mulligan's family visited him last Friday. "He said he met her at school, but he was telling everyone he was innocent," the man said.
The Herald on Sunday has learned that soon after the family visit, Mulligan left to stay at a cabin in Feilding.
"Fiona was with the kids and Dean went to stay at a cabin. I think they just needed time apart," said the man.
It is understood Mulligan has offered no explanation to his wife or family.
His family have not seen him since his arrest and did not attend his court appearance.
The man said Fiona was devastated and has gone to ground to escape public attention.
Fiona's ex-husband David Black, the father of her two children, has not spoken to her about Mulligan's arrest, but said the children were "holding up pretty well".
"They haven't spoken about it, it just hasn't come up. They're a little bit upset about their stepfather, but they both know that I am their real father and they are happy about that."
He said the children's school had appointed a counsellor for them.
Mulligan's mother, who lives in Wanganui, is also taking the news of her son's arrest hard.
"It's a total shock for her. She found seeing Dean's vehicle on television quite disturbing," the man who knew the family said.
Mulligan has been a member of the Feilding Apostolic Church for about 10 years.
Church leader John Sefton said Mulligan had been "coming and going" during that time but refused to comment any further.