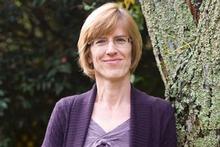 When the charity Laura Carr was working for ran out of money, she couldn't just let it die.
What had been a paid job became a labour of love - and no money - for more than a year before she sought other employment.
The 49-year-old Auckland mother of one still answers emails and deals with queries for the Nurture Foundation, a charity dedicated to funding research into infertility, miscarriage and pregnancy complications.
The grateful trustees of the charity have nominated her for the Herald's Unsung Heroes series. The series recognises the work people do in their communities, and five nominees will be chosen to go on a P&O cruise.
Ms Carr was working in marketing when she saw the advertisement for a part-time fundraising officer for the Nurture Foundation.
She says turning the foundation from a private trust to a public charity with a brand, logo and sponsors was a huge undertaking, particularly without the luxury of a marketing budget.
In 2008 and 2009, rather than spending Mother's Day at home with her son and husband, she convinced them to compete in a 5km fundraising run she had organised in the morning. Then it was on to a fundraising afternoon tea with former Food in a Minute host Allyson Gofton.
Ms Carr says Mother's Day was too good a fundraising opportunity to pass up. "A lot of the research goes into projects that will help women become mothers, and a lot of women who are mothers have been through difficulties ... and they understand how precious it is to have children."
Nurture Foundation trustee Cindy Farquhar said Ms Carr worked many unpaid hours organising the events, which helped raised money for three research projects at Auckland University in 2009.
When the charity's funding ran out in mid-2009, Ms Carr kept working unpaid for more than a year before looking for other work.
She finally took another job this year, when a lack of sponsors caused by the economic downturn meant the Mother's Day fun run could not go ahead.
"You commit to starting something and seeing it through, you don't want to see it fall over," she said. "Every woman who is pregnant wants to know that her baby is going to be born healthy."
By Eloise Gibson

Email

Eloise