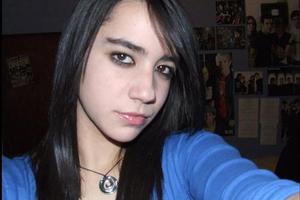 The man convicted of the 2008 rape and murder of Christchurch schoolgirl Marie Davis is seeking a retrial, saying it could not be proved he murdered her.
Dean Stewart Cameron was sentenced in the High Court at Christchurch last year to preventive detention with a minimum non-parole period of 19 years after Marie, 15, disappeared from her home early on April 6, 2008.
Her naked body was found 11 days later in the Waimakariri River.
At the Court of Appeal in Wellington today, defence lawyer Frank Hogan said there had been a miscarriage of justice and Cameron should be entitled to a retrial.
There was a reasonable possibility Marie had committed suicide or accidentally fallen into the river and the Crown had insufficient evidence to prove otherwise, he said.
"It's a matter of major importance...that Marie Davis entered the river alive," he said.
A bundle of bedding - including a duvet inner, five duvet covers, a wool rest, a blue sheet and a pillowcase - was also found in the river.
At trial, the Crown said Marie's body had been wrapped in the bundle, despite it being found about 5km away.
Mr Hogan said had Marie had been in the bundle, a length of rope wrapped around one end would have prevented her body floating free.
He also appealed against the evidence of several witnesses and directions made by trial judge, Justice Stephen Erber.
A decision not to sequester the jury had lead to one juror researching the definition of homicide on the internet, he said.
Crown lawyer Cameron Mander said the prosecution did not intend to prove Marie's body had been wrapped in the bundle.
"The strength of the Crown case comes from the combined effect of numerous pieces of evidence," he said.
Two pieces of rope had been found inside the bundle and there was no evidence to suggest the rope was used to bind anything, he said.
"There simply is no basis for the submission that the jury's verdict was unreasonable."
Mr Mander said the juror who researched homicide had done so before the judge's final direction not to independently investigate the case.
"The juror did not make an immediate flagrant breach of the judge's direction," he said.
"It does not impact on the decision not to sequester the jury."
Justices Grant Hammond, Mark O'Regan and Ellen France reserved their decision.
- NZPA