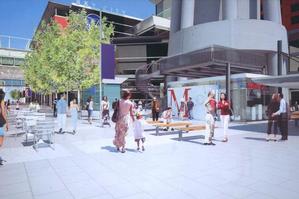 An Auckland convention centre could cost more than $500 million, but it could pull in 22,000 extra international visitors and $85.4 million in tourism-related spending a year.
These are the findings of an Auckland City Council update on the Ministry of Economic Development's call for a national convention centre.
It says the centre could attract 35 conferences a year, 25 of which would be international.
A report from acting business advisory manager Sarah Young said Auckland was the best place for New Zealand's new convention centre and the city's options included either building in the CBD or on the waterfront.
Waterfront options considered included the Wynyard Pt/Tank Farm area, a centre straddling land and a wharf, or a centre on another wharf.
The most expensive option was $550 million, developed on an unnamed wharf which would be rebuilt to cater for the structure, the report showed.
The cheapest option would be a $329 million centre in the CBD's midtown.
The Aotea Centre's southern end - with access off Mayoral Drive - has been tipped as the most likely area.
A midtown centre would yield the highest benefit-cost ratio, and every $1 spent on a convention centre would deliver $1.43 to the economy, Sarah Young wrote. Wynyard Quarter, Aotea Centre/Square, the railway yards adjacent to Vector Arena and Bledisloe Wharf were "possible sites", her report said.
The centre might contain 3000 to 5000 seats.
Auckland Mayor John Banks has backed Bledisloe Wharf.
SkyCity has revealed plans to expand its 1200-seat convention centre so it can cater for more than 2000 people.
But the proposal involves turning a large section of Federal St into a tunnel, building a 48m long airbridge on level five to connect the five-star Sky City Grand Hotel with four-star SkyCity Hotel, Casino and Sky Tower buildings.
Darkening of Federal St would be sweetened by the gambling business paying for the street to be upgraded.
A report to the council this week said SkyCity already controlled 70 per cent of the properties on that stretch of the street and had blighted it with its operations.