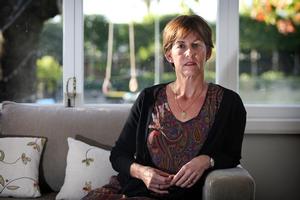 A doctor and mother of a King's College student - spurred by the death of 16-year-old James Webster - has written to fellow school parent John Key to demand action from the Government over New Zealand's youth drinking culture.
"Today my son (and yours) dresses in formal uniform to go to school and remember another student who has died this year," Margaret Abercrombie said in her letter to Mr Key yesterday.
"Right now you and your colleagues can act to reduce the chances of this and other alcohol-related tragedies happening."
James died in his sleep at the weekend after drinking outside a birthday party. Mr Key's son, Max, attends King's College.
Dr Abercrombie told the Herald she had a teenage son at King's and was aware of the pressures he faced at school.
"His mates drink and he's 13. They drink seven shots in half an hour of neat vodka. And they drink until they vomit, and that actually probably saves their lives sometimes.
"The culture has changed a lot in the last 10 years. And the way younger women approach alcohol has changed significantly, and it's really noticeable in my daily practice that young women are more assertive and proud about getting pissed."
She said some teenagers, aged 16 to 20, were drinking up to 24 drinks over a weekend.
"I consider that to be a large quantity. We don't have to spend all Sunday recovering from a hangover at the age of 15 or 16.
"It's okay to drink, but does it need to cost any other areas of life?"
The Government is considering a report from the Law Commission on alcohol issues, which includes over 150 recommendations on how to reduce harm from excessive drinking.
The report noted the harm that alcohol caused among youths, including increasing trends among 15- to 17-year-olds to drink more and to start drinking earlier.
Police say the lowering of the purchase age for alcohol in 1999 has contributed to an increase in binge drinking among youths and effectively reduced the drinking age from 17 to 14, though some districts report dealing with intoxicated 11- and 12-year-olds.
The commission recommended lifting the purchase age from 18 to 20, making it illegal for those under 20 to drink or have alcohol in a public place, and making it illegal to supply alcohol to under-18s unless it comes from the parents and in a responsible manner.
The Government has said it will respond to the report within months, but has already said raising the excise tax on alcohol by 50 per cent is "extremely unlikely".
The purchase age for alcohol has always been considered a conscience vote issue, though some MPs support having all alcohol issues decided on party votes.
Mr Key said he did not know James personally and declined to comment on his death out of respect for the Webster family.
Letter in full:
Dear John,
Today my son ( and yours) dresses in formal uniform to go to school and remember another student who has died this year! This time it is even more tragic, this is a preventable death, and right now you and your colleagues can act to reduce the chances of this and other alcohol related tragedies happening.
Tomorrow I will go to work in Manukau and talk again to many young women and some men about their unwanted rapes, assaults, pregnancies, and... their binge drinking. It is no coincidence that the drinking goes hand in hand with the other problems! I see it every day, as a doctor in a family planning clinic I take the drinking history on every patient and talk to them as I can, in the short consultation. But I only talk to a few every day and only some of them will be able to swim against the tide and culture of drinking that is so prevalent today.
You and your colleagues, right now have the ability to change the culture of excessive drinking. By lifting the purchase age, reduce alcohol accessibility and advertising, increasing prices, and reducing drink-driving levels, you can make a significant differences for our youth and others of today. It is ok to drink but not ok to have it impact on so more other areas of life. It reduces productivity, has huge, medical, policing and legal costs, as well as the emotional cost of death, road traffic accident, violent crime, assault, rape.
This is a huge issue for our country, we need to be the best we can, not hampered by a cultural hangup, that does not help our young of today. Our future for New Zealand relies on our people particularly the young being the best they can be, not performing under the cloud of hang over, alcohol crimes, or dependence. You can reduce the rate of this and encourage us to see a responsible way to manage this going forward.
Or perhaps explain to me why this is just not reasonable?
Regards,
Dr. Margaret Abercrombie