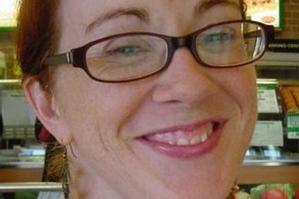 CHRISTCHURCH - Police are seeking at least three witnesses in the search for Christchurch woman Emma Campbell.
The 29-year-old has not been seen since the early hours of Saturday morning.
Her abandoned 1994 Toyota Corona was found on the Port Hills above the city about 7.30am.
One man being sought is an ambulance officer who was driving in the hills about 7.15am.
He is believed to have seen the car, unattended, with both its boot and door open.
If he did see the vehicle at 7.15am, it would "cut 15 minutes" off the investigation timeframe, Detective Senior Sergeant John Rae said last night.
A second man, seen wearing dishwashing gloves and driving a people-mover vehicle, is understood to have been in the area between 7.30am and 7.40 am.
He was accompanied by a female believed to be aged 25 to 40, with brown, shoulder-length hair.
Investigators are also hunting a Nissan Bluebird or Toyota Corolla car, seen by others being driven by a well-dressed, clean-cut male and reported to the missing-person inquiry team.
Ms Campbell was last seen leaving her Bryndwr flat about 5.20am and was caught on a service station security camera while filling her car 10 minutes later.
Last night, her family described her as social, outgoing, bubbly and active.
But they fear they will never hear her distinctive laugh again.
Her older brother, David Campbell, said there had been nothing to indicate his sister was down or depressed.
"If there was anything like that, we would have something to go on. We've got nothing to go on."
Originally from Invercargill, Ms Campbell - the youngest of four siblings and aunt to four nephews - has lived in Christchurch for about seven years.
She has many friends, is involved in her local church and kept contact with her family every day.
Mr Campbell said she loved New Zealand music, played the guitar and the piano and would write songs that she would play for her family.
"You always knew when she was around," he said.
Police yesterday identified new areas where people could search for Ms Campbell - to the south of where her car was found or on exposed summits.
The police search and rescue team have suspended their own efforts to find her, after searching the roadside from the Sign of the Kiwi restaurant towards Governors Bay.
Mr Campbell said it was clear police were "scratching their heads".
"It's so bizarre. It's something that ... is like a bad dream. It would be nice to wake up from it."
Mr Campbell said the family had hardly slept since his sister's car was discovered.
"It's very difficult to work out what we should do right now," he said.
He invited volunteers to help in the search.
- ADDITIONAL REPORTING: CHRISTCHURCH STAR