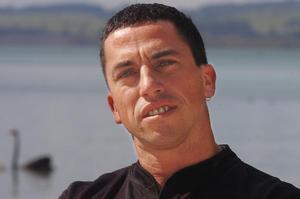 The man charged with killing a Whakatane school principal has pleaded guilty to manslaughter today.
Te Kura Kaupapa Maori o Te Rotoiti principal and Environment Bay of Plenty councillor Hawea Vercoe died after being beaten outside a Whakatane bar last November.
Opotiki 21-year-old Isaiah Johnson Richard Tai had originally been charged with murder but the charge was downgraded to manslaughter today.
He has been remanded on bail for sentencing in June.
Last month the court heard from an eye witness how Mr Vercoe's head had been kicked like a rugby ball.
The witness, Sarah Barlow, said at a deposition hearing that she saw Mr Vercoe and Tai arguing outside the bar, the Daily Post reported last month.
Moments later she watched a man, identified by other witnesses as Tai, run and punch Mr Vercoe in the head, and while he was on the ground unconscious, kick him in the head.
"It was a huge kick, like someone taking a penalty kick in rugby," she said.
Ms Barlow said she put Mr Vercoe in the recovery position, but he was unresponsive.
Another witness to the alleged attack, Jemma Ellis, said she asked Tai why he had attacked Mr Vercoe, and he replied: "He deserved it".
- NZ HERALD STAFF & NZPA