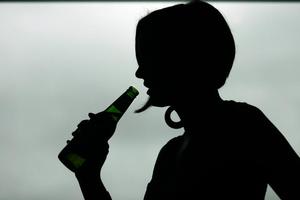 Returning the alcohol buying age to 20 looks likely to be a hot topic when it comes before Parliament again, accompanied by strict recommendations for dealing with binge-drinking problems.
Leaked details of a Law Commission report into alcohol issues - to be issued on Tuesday - were published yesterday by National Party insider and right-wing blogger David Farrar.
The report is tipped to make several other proposals, including a 50-per cent increase in excise tax, a ban on off-licence sales after 10pm, and a nationwide closing time for all outlets.
The report is a wishlist from the commission, which the Government will have six months to consider.
Justice Minister Simon Power declined to comment on the leak, but has previously said there would be some legislative change.
The legal buying age has been a controversial issue since it was lowered to 18 in 1999.
In 2006 a private member's bill to raise the age back to 20 was defeated 72 to 49.
The Labour Government then asked the Law Commission to take a wider look at alcohol issues.
The results of this are in next week's report.
Parties have generally allowed alcohol issues to be conscience votes. However, Labour's Lianne Dalziel, who supports a split age of 18 in bars and 20 at off licences, said she would ask her caucus to make the buying age a party vote issue.
"This is a public health matter, a crime prevention matter, and all other areas in health and crime are party votes, not conscience votes," she said.
"It doesn't sit with the way Parliament works."
Mr Power has also said there may be alcohol issues that could be considered for a party vote.
Deputy Prime Minister Bill English said next week's report was likely to propose an increase in the excise tax.
"The Government will deal with those issues as they arise."
It is thought to be unlikely that such a large increase in excise tax - which added $907 million to the Government's revenue in 2008 - would be included in this year's Budget, which is close to being finalised.
Hospitality Association chief executive Bruce Robertson said drink prices in bars would rise more than the amount of the tax increase, pushing more people to drink at home rather than in a supervised bar.
"It's arguable that the trend over the past decade, which has seen more people drinking at home, have been some of the causes for things like domestic violence increases," he said.
But alcohol watchdogs and health professionals are urging the Government to act on the recommendations.
Otago University Professor Doug Sellman, director of the National Addiction Centre, said the cost of social damage from alcohol outweighed the argument that tough measures would be unfair on responsible drinkers.
RECOMMENDATIONS
* A 50 per cent increase in the excise tax on alcohol
* A ban on the sale of alcohol at off licences, such as supermarkets, after 10pm
* Forcing bars and nightclubs to refuse entry after 2am
* A nationwide closing time - probably 4am - for all outlets
* An increase in the purchase age for alcohol from 18 to 20