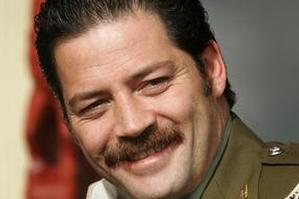 Away from the public glare, another group of New Zealanders has been making a significant yet stealth-like contribution to security in Afghanistan.
The elite troops of the Special Air Service (SAS) have – until now – worked mostly in the shadows. However, a new policy of confirming some of the unit's activities has meant the public now knows a little more of what its job is – and how dangerous.
At least once this year the group has been in a firefight with insurgents. That deadly incident, in which the SAS responded to a car-bombing, saw 15 members shot at.
And early in the year, the unit was called out to support local soldiers dealing with another attack which left at least three people dead. Prime Minister John Key said the SAS soldiers were there because they were doing what they were trained to do.
The soldiers' commitment to their dangerous mission became more evident when it was revealed Corporal Willie Apiata (right) – who received a Victoria Cross for bravery during the SAS's first tour to Afghanistan – had decided to return.
He'd been given the option of not doing so because of the heightened risk due to his profile.

Send us your messages and memories of loved ones who have served in past wars or to people currently serving in the armed forces.
You can also post a message directly in the Auckland War Memorial Museum's official Book of Remembrance.