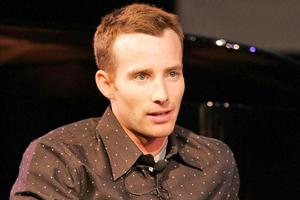 Wellington-based Trade Me founder and philanthropist Sam Morgan says he doesn't pay tax.
"I pay basically no tax," said the entrepreneur, who founded Trade Me in 1999 and sold it in 2006 to Australian publisher Fairfax for more than $700 million.
Mr Morgan, 32, who was estimated to have made at least $227 million from the sale of his business, was recently named as a director of Fairfax in New Zealand.
His admission that he effectively doesn't pay tax was made on the SciBlogs website.
Asked about Government moves expected in next month's Budget to make owning investment properties less attractive, he said New Zealanders did not have enough confidence to invest elsewhere, in New Zealand businesses or even in the stock market.
He said the idea of a 25 per cent flat tax rate promoted by his father, economist Gareth Morgan, was part of a "quite hardcore" manifesto.
"The amount of tax that people pay in different areas, is not fair," he said. "The people that pay the most tax are working people.
"I was lucky enough to sell my company in a country with no capital gains, so I paid no tax on the sale of my company.
"Now I've got no income effectively, because I don't have a proper job, so the tax that I pay is minimal.
"The tax I do pay, I throw money into my charitable foundation. I can't touch that money, it is for charitable purposes.
"I pay basically no tax. And that's not right, but what am I supposed to do?"
Though he had not made any money in the past couple of years through his entrepreneurial investments, he added: "I haven't lost any either."
At iVistra, he stepped in to take control and rebranded the company VisFleet. It focuses on small-to-medium enterprise dispatch software for mobile workforces.
Another investment, the light-operated mouse and keyboard (Lomak), turned out to be a good idea, but a bad business in a fragmented market targeting people with severe disabilities.
- NZPA