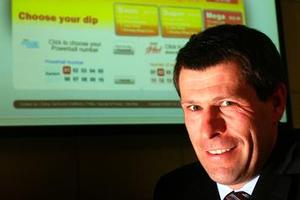 A tardy but lucky Aucklander has claimed a half million dollar Lotto prize, just one day before it expired.
The First Division winning ticket was sold a year ago at a superette in Ponsonby and the ticket holder had until close of business yesterday to come forward.
The ticket had been left forgotten in a drawer until Saturday and the man says although it was a bit faded, he noticed the date and thought he had better check it quickly.
The largest prize that expired in recent times is a three million dollar prize sold in Masterton in early 2003 and Lotteries' Chief Executive, Todd McLeay, said up to three per cent of prizes go unclaimed every year.
If the lucky Aucklander had waited until today, he would have won nothing.
- NEWSTALK ZB