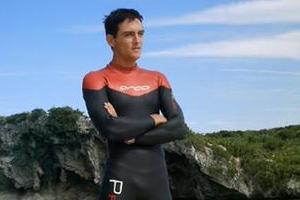 New Zealand world record holder William Trubridge will compete for the title of the world's best all-round freediver in a competition in the Bahamas on Saturday.
The Suunto Dive-Off competition will be held at the 203m deep Dean's Blue Hole.
The 15 freedivers will attempt to reach new depths in three different disciplines. The athletes can earn up to 100 points in each discipline, depending on the ratio of their best performance compared to the best dive in the event.
Trubridge, 29, set a world record at the AIDA freediving world championships in the Bahamas in December by reaching a depth of 90m in the constant weight no fins (CNF) category.
Two other New Zealand divers, Dave Mullins and Niki Roderick, are also competing for the title, alongside Austrian Herbert Nitsch, often described as "the greatest freediver ever", with 28 world records under his belt.
- NZPA