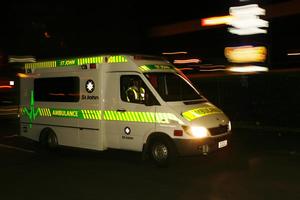 An elderly man has died in hospital after being hit by a bus this morning.
The 82 year-old was taken to Auckland Hospital's Emergency Department at about 8.30am, a spokeswoman for the Auckland District Health Board said.
Police said the man was pronounced dead about two hours later.
The man was hit by the bus as he was crossing Lower Municipal Place and the bus was turning right from Church St - the main street of Auckland suburb Onehunga.
The police Serious Crash Unit is investigating the cause of the crash.
It is understood the bus involved in the crash belongs to Urban Express. The manager has so far not returned phone calls.
- NZ HERALD STAFF