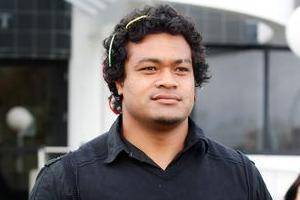 The decision to allow Sione Lauaki to play for the Chiefs is sending the message that "violence is ok" after the former All Black was found guilty of his third act of violence, says an anti-violence campaigner.
Lauaki, 28, admitted assaulting a man at a Hamilton bar earlier this month at the District Court in Hamilton. He was remanded for sentencing on May 6 and will undertake an alcohol management course.
Chiefs chief executive Gary Dawson said an internal disciplinary process would take place once the court process was complete but Lauaki was available for selection to play the Brumbies in Canberra on Friday.
He was this morning named in the team.
Safer Homes in New Zealand Everyday executive director Jane Drumm said allowing Lauaki to play this weekend is sending the wrong message to young men.
"All of these guys are role models for younger men," Ms Drumm said.
She said the decision to allow Lauaki to play amounts to the message that "violence is ok, it is ok if you're a sportsmen".
She said the union needed to send a strong message that violence is not tolerated.
"The players are not getting a clear black and white message and because of that they feel they can get away with things and this is a good example," Ms Drumm said.
She said Lauaki should be stepped down until the internal disciplinary process is completed by the Chiefs.
Yesterday, Lauaki's All Black teammates Mils Muliaina, Richard Kahui, Liam Messam and Brendan Leonard were in the public gallery to hear how he had been drinking with friends at Hamilton's Coyote Bar on March 5 about 2am.
The summary of facts revealed that Lauaki began arguing with another man when he could not find his drink.
Lauaki, who had just come off a two-match suspension for a spear tackle in the Super 14 match against the Lions in Johannesburg, asked the man if he had taken his drink.
When the man said he hadn't, Lauaki punched him in the mouth.
Lauaki asked him again, got the same answer and punched the man in the mouth a second time.
The victim, understood to be a young rugby league player from Tokoroa, could not be contacted for comment yesterday but was left with cuts and bruises to the mouth.
Outside the court, Lauaki would not answer questions but made a brief statement.
"I'm really disappointed that I let my family down, my mum and dad down and my teammates down," he said.
After the incident Megan Mahaffey, manager of the Lone Star bar next to Coyote, said she felt sorry for Chiefs players "who are regularly picked at", especially by "young people looking to pick a fight".
Hospitality entrepreneur John Lawrenson, who co-owns six Hamilton inner-city bars, said he had "never had one negative incident involving a Chiefs player".
Last year, Lauaki attended an anger management course after he was charged with damaging windows and a TV set at a motel. In 2006, he was offered police diversion after assaulting a doorman.
- With NZPA