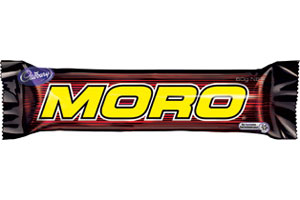 Cadbury is warning that consumers may notice some slight changes in the taste of Moro bars after production shifted to Australia.
The company sacked 145 workers at its Dunedin factory in 2008 but invested $51 million in the factory, which now makes boxed chocolates, Pinky bars and Marshmallow Eggs and other items.
Moro bar production moved to Australia and the first Australian bars appear on New Zealand shelves from today.
"Making a chocolate bar in a different factory is like making a cake in a different kitchen - you can't always guarantee it will turn out exactly the same," said Cadbury New Zealand managing director Matthew Oldham.
"Though we've been working hard to get it right, there may be some slight changes noticeable in the initial batches of Moro made in our Australian factory."
- NZPA