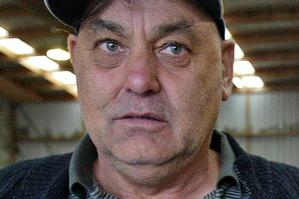 The first person to be jailed for pollution in New Zealand has been sentenced to prison again for the same offence.
Bill Conway has been jailed for 6 months after being convicted on 14 charges relating to his South Auckland scrap metal business.
His wife, Carol Down, has been sentenced to 250 hours' community service.
It follows a similar conviction six years ago.
In the latest case the court found the pair had allowed oil, heavy metals and other toxins to discharge on to the ground, where it could have washed into waterways.
The couple has appealed against the sentence and conviction. Conway is on bail pending the appeal.
ARC principal enforcement and investigations advisor Janet Whiteside said the prosecution sent a message to dealers to take the law seriously.
"If they constantly break the law we will take action against them," she said.
In 2004 Conway served six weeks of a three-month sentence for discharging contaminants on to land and failing to comply with abatement notices.
He was committed to jail again in 2005, but the decision was overturned on appeal.