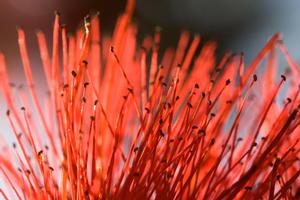 Tree-lovers are taking their fight to save an old pohutakawa to the High Court today.
The Tree Council is taking legal action after the Auckland City Council decided the fate of two large Avondale trees without public consultation.
The council's chairwoman, Sigrid Shayer, said the final written decision sealing the trees' fate came through on Thursday after a verbal agreement was made in late February in a closed council committee.
The 9ha Rosebank Rd site, which was once a market garden, has been cleared apart from two trees standing together.
One is an oak which will not be felled, and the other is a pohutukawa thought to be 80 to 100 years old marked for removal.
Both are too large to be shifted.
A property developer is subdividing the land for for a new business park.
Ms Shayer said lawyers representing the group and the developer meet on Friday and agreed to hold off for one week to allow the Tree Council to explore legal options.
However, further discussions between the two parties yesterday fell through and the Tree Council is now taking the matter to court.
"We are going continue to go ahead with our stay of execution hearing," she said.
She believes the judge will find in favour of the Tree Council and grant an interim injunction to stop removal of the tree before a judicial review of the council's decision.
Until this happens the property developer is legally allowed to remove the tree.
But Ms Shayer said the developer would have to go through various procedures before he could cut it down.