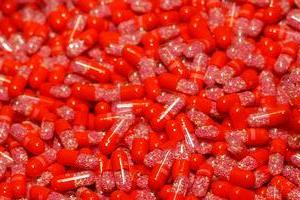 A container loaded with $3 million worth of methamphetamine precursors has been seized after a months-long investigation into Chinese drug importers.
Police seized 67kg of the drug ContacNT, which could have been used to manufacture up to 20kg of pure methamphetamine, from a container at the Port of Auckland.
The drugs were hidden inside secret compartments carved into Chinese granite, Detective Senior Sergeant Chris Cahill of the Auckland police drug squad said.
The seizure followed several months of investigation into an alleged Chinese drug ring by police and customs officers.
The drugs, with a street value of $3m, had been imported to supply Auckland methamphetamine labs, Mr Cahill said.
Police estimate the social cost of their sale could have been between $5.5m and $8.2m.
"It is another clear example of police and Customs being able to combine their resources and skills to achieve outstanding results and this will have a significant effect on the availability of methamphetamine in Auckland and possibly greater New Zealand," Mr Cahill said.
Five Chinese-born men, aged between 17 and 22, have been charged with importing pseudoephedrine, and possession of pseudoephedrine for supply.
Police said they had appeared in Auckland District Court. One man was remanded in custody and four were released on bail.
Three of the men were in New Zealand on student visas, while two were permanent residents.
- NZPA