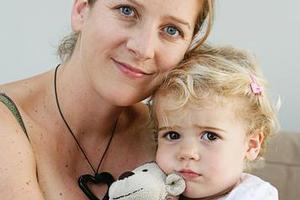 A consultant with links to a community pharmacy did the review which may lead to popular medicines for the common cold being pulled from supermarkets and restricted to sale in pharmacies.
The Ministry of Health is poised to make a decision on the proposal, which would end easy access to popular common medicines such as Vicks Formula 44 and Lemsip drinks, and has brought claims that prices will leap by as much as 30 per cent.
Medsafe, the official body charged with the classification of medicines, has advised that common medicines should be restricted for sale because of possible harm to children under six years of age.
But Medsafe's advice has not come from its staff. Instead, the organisation contracted out the job for $2200 to pharmacist Andi Shirtcliffe through her company Integrated Pharmacy Care Ltd.
Companies Office records list Shirtcliffe as a shareholder in Titahi Bay Pharmacy Property Limited, along with community pharmacist Amanda Stanfield.
Another shareholder in the company was Anthony Fisher.
Fisher and Stanfield are the directors and owners of the Titahi Bay Pharmacy Limited - a business for which Shirtcliffe once worked.
Shirtcliffe's advice has come under question because of the connection - and also because the submission she wrote for Medsafe fails to point to specific dangers from the commonly used cough and cold medicines.
It also stated that there was no scientific proof that the popular medicines even work.
Labour health spokeswoman Ruth Dyson said:
"When you have such a significant change, it would have been good to have a process that wasn't open to suspicion. I'm surprised she hasn't considered there might be a perception of conflict."
Katherine Rich, head of the Food and Grocery Council, said Shirtcliffe should have declared her links when she drafted the official Medsafe position.
Rich said the cough and cold remedy business was worth $30 million to her members and questioned whether "$2200 for a few hours' work" showed serious consideration had been given to the issue.
"Any pharmacist that reads this paper would think it's a fantastic idea - but it will mean a significant price hike for products that New Zealanders already feel comfortable buying in a supermarket."
Rich also questioned why Medsafe - supposedly the Government's expert body on medicines - had to contract the job out. She said Medsafe needed to start again.
Health minister Tony Ryall - who has the final call - said Kiwis would support the plan if shown proof it was necessary.
"I wouldn't want to pre-empt the consultation, but I think New Zealanders would want to be convinced that there is good evidence for taking this action - and that all other options were considered, including better labelling. The safety of children is paramount."
The Ministry of Health was unable to find anybody to be interviewed on the issue. The only approved person was overseas and unable to be reached.
Instead a press officer emailed a "Q&A" style interview filled with publicly available information. On Shirtcliffe, the ministry spokeswoman would issue only written statements.
She said Shirtcliffe had once worked for Titahi Bay Pharmacy but currently had no financial interest in any pharmacy.
She said Shirtcliffe "has an interest as a shareholder solely as an independent trustee of a friend's family trust".
Shirtcliffe did not respond to requests for an interview.
'Surely it's simple'
Surely it's simple, says Kirsty Campbell, mum of 2-year-old Jude.
If cough and cold medicines are safe, then they should be freely available for sale.
If not, then the commonly used medicines should be sold only by prescription in a pharmacy.
"It's either safe or it's not," she said.
Campbell, 36, has turned to the over-the-counter cough and cold solutions for help in the past. The prospect of winter coughs has her looking for clarity.
"I want to see good, strong evidence. It's very confusing and highly scary - but it's also highly scary giving nothing to your child."
Safer shelves or more profit for pharmacists?
* What has happened?
Concerns about children using medicines containing dextromethorphan, phenylephrine, guaifenesin and ipecacuanha. A review recommended the medicines not be used for children aged two or younger. A further review came after the UK extended the warning to children aged six or younger.
* Are they dangerous?
Adverse reactions are "rare", according to the advice to Medsafe from pharmacist Andi Shirtcliffe. She said there is a lack of evidence that cough and cold medicines work.
* What happens next?
Six weeks' consultation before the medicines classification committee decides on restricting sale of the medicines. The recommendation will be put to the Minister of Health, Tony Ryall, who will make the final decision.