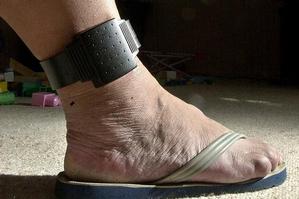 A man is accused of drugging and raping a prostitute while at home on electronic bail on charges of dealing and using Ecstasy, P and cocaine.
The case has reignited the debate over the controversial alternative to remanding defendants in jail, made available to courts in 2006 to reduce prison numbers.
Police allege that last Friday night, Paulus Nieuwenhuiysen, 49, called an escort to his home in Waiwera, north of Auckland, and offered her a drink.
The 23-year-old woman alleges the next thing she remembered was waking up to him having sex with her.
While in Opposition, Justice Minister Simon Power labelled e-bail a "dangerous experiment" and is now promising to review it alongside other bail laws. A spokesman for the Government yesterday said making bail harder to get was one of its first actions after coming to power.
The Labour Party's spokesman on law and order, Clayton Cosgrove, said the changes amounted to nothing more than a "tweaking of words", and this case appeared to make Mr Power's claims of "toughening up on bail" a farce.
Detective Sergeant Kevin Burke of Orewa police said he had never dealt with a case like Nieuwenhuiysen's in 21 years of policing.
Mr Burke urged anyone who even suspected they had been sexually assaulted to come forward "sooner rather than later" so medical tests could be done. He said a woman had to be of right mind to "form a consent" for sexual intercourse.
Mr Burke said the sex worker, who was not attached to a brothel, fled the house and went straight to Orewa police station.
Officers then obtained a warrant to search the property and found a quantity of controlled drugs, he said.
Nieuwenhuiysen appeared in the North Shore District Court this week on charges of stupefying and rape and was remanded in custody at Mt Eden Prison.
He had been on electronic bail for alleged possession for supply of Ecstasy, methamphetamine and cocaine last year, and is due to appear in the Auckland District Court on those charges next week.
Sensible Sentencing Trust spokesman Garth McVicar said the case brought home detention into question.
"While prison is not the ideal solution, we don't have a magic pill to cure [offending] and home detention is not being effective at all."
Annah Pickering, Auckland regional manager of the Prostitutes' Collective, said the union always pushed the safety message to its members, urging them to make their own drinks where possible and think twice about accepting others.
WHAT IS E-BAIL?
* Defendant wears electronic bracelet at home while matter before the court.
* Bracelet sends signal to a monitoring unit inside house.
* Unit monitors person's movements 24/7.
* If bailee leaves house without permission, alarm sounds.