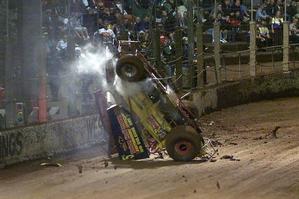 The future of one of Auckland's favourite petrolhead hangouts is up in the air.
For about 80 years Western Springs Speedway has been a summer-evening racing fixture, despite years of complaints.
Now an Auckland Regional Physical Activity and Sports Strategy report says the arena's future is uncertain. It says the speedway's requirements are "driven by uncertainty surrounding the future of Western Springs".
The report says it could be necessary to look to upgrade the Waikaraka Park speedway track in Onehunga, or build a new facility.
But the move has shocked Western Springs Promotions general manager Lewis Dawson, who cannot believe the report would fail to consult the sport's major players.
He said that in other countries, moving speedways away from inner-city venues to the outskirts of town had seen the sport die.