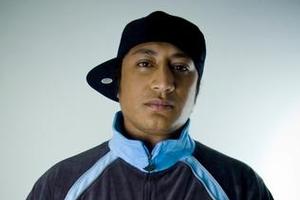 The family of a 15-year-old cousin of hip-hop star Scribe looked on as the teenager's body was recovered from Canterbury's Waimakariri River yesterday.
Haenga Reece Puhipuhi-Albert was found by police divers about 12.55pm after an extensive search. Police said it appeared he had fallen victim to a trap in the river that had claimed other lives.
Haenga is a cousin of award-winning Christchurch artist Scribe, who posted a message on social networking site Twitter yesterday in memory of his relative.
"Thank you for your kind messages during this tragic time ... my cuz was only 15 years old. We are all very devastated."
Scribe's manager said yesterday that he wanted the family to be left to grieve and he had no comment to make.
Haenga had been swimming in the river, about 15km north of Christchurch, with about six other relatives on a hot day on Tuesday when he struck problems.
Sergeant Graeme Crosson said the boy had crossed the river and was making his way back when he disappeared from sight near a foot of one of the bridges over the river.
Police divers found the body in about 5m of water in a hole that was caused by water movement around the bridge piles, Mr Crosson said.
"And there's a strong pull in these holes, that if you get near them it will just take you down. And it's claimed swimmers in the same place previously."
He said family members were pleased to get him out of the river.
The river has claimed the lives of a number of swimmers in the past. In January 2008, 16-year-old Lale Sioa Taiulu and 26-year-old Larry Pau drowned, after being swept away by strong currents. In January 2004, 23-year-old Rahmatullah Qambari drowned near the old bridge.