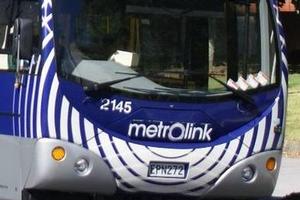 Six school children have been taken to hospital after a bus and car collided on Valley Road in the Auckland suburb of Mt Eden today.
One eye witness reported seeing several Westmere school children, who were on the bus, being loaded onto stretches with some wearing neck braces.
Three ambulances were at the scene shortly before 10am.
St John Ambulance spokeswoman Linda Donaldson said all six of the children had minor injuries.
The Metrolink bus is owned by NZ Bus. Metrolink general manager Jon Calder said five children have been taken to Auckland Hospital as a precautionary measure.
He said the bus company was working with police to find out how the crash happened.
- NZ HERALD STAFF