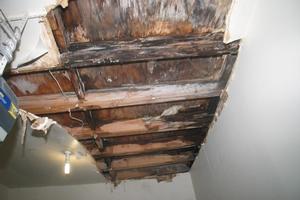 The Government is pushing on with plans for a leaky homes rescue package, despite criticism from some councils.
Cabinet will consider in the New Year the previously announced proposal where homeowners who drop legal action would agree to shoulder about 64 per cent of the cost of repairs and councils 26 per cent.
The Government would chip in 10 per cent. It would also guarantee loans to ensure owners had access to funds with lower interest rates for those on small incomes and the option of paying off through their estate for older people.
The leaky homes crisis followed deregulation of the building industry, where a resulting lack of rules meant problems with design and products left thousands of homeowners with ongoing problems.
Issues included flaws in design, product, cladding, workmanship, rules and checks.
Home owners found court and Weathertight Homes Resolution Service processes slow and costly with some losing all their settlements to lawyers.
Building and Construction Minister Maurice Williamson yesterday said while local councils remained unhappy with the proposal the Government would be pushing ahead.
But Wellington Mayor Kerry Prendergast today said the Government was not shouldering enough of the burden.
"The Government of the time changed the legislation that allowed different practices... that allowed the use of untreated timber," she said on Radio New Zealand.
"They argue they don't have a legal liability, they certainly have a moral and ethical liability. We are talking about upwards of 90,000 New Zealanders living in homes that leak, we're talking about not just the psychological problem with that, but of course significant respiratory problems."
Ms Prendergast said councils would be willing to re-engage - she proposed councils and government contributed 25 per cent each.
"If we could get rid of the liability issue it meant they didn't have to go through years of torture through the courts paying horrendous legal fees."
North Shore Mayor Andrew Williams last night accused the minister of "slamming the phone down on a conference call with civic leaders in a childish fit of pique".
He said that happened when councils insisted the Government at least match the contribution offered by the councils.
"In desperation, he is mounting a pathetic attempt to spin the blame back on local councils," Mr Williams said.
Mr Williamson said his Government was finally doing something to help the leaky home owners and its guarantee of the loans was a significant contribution.
"I think we are offering something way better than anything that's ever been offered in the past," he told Radio New Zealand.
The Government had no legal liability but was trying to help homeowners move forward.
"The Government wasn't involved in the process, local authorities were as the consenting authority and those who issued code of compliance and therefore they are being found liable..."
The proposal was at the limit of what the Government could afford, he said.
"Yes they will have to make servicing of payments on the mortgage. I wish that we had a golden money tree out the back of Parliament where there was $11 billion just sitting and I could go and pick it but there isn't.
"This is our best way forward."
If local councils participated they would not face liability. Homeowners would be able to register for loans by the end of the first quarter of 2010.
The 42,000 leaky homes were expected to cost $11.3b to repair.
- NZPA