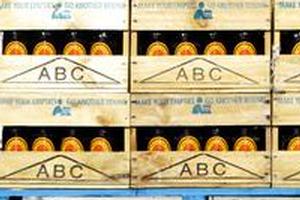 A huge stash of beer, wine and spirits worth as much as $800,000 was found in a disused Auckland medical centre by private investigators tracking missing stock for a liquor wholesale company.
The investigators, working for Independent Liquor, opened up the vacant Glen Innes Medical Centre expecting to find about $100,000 worth of product.
Instead, they found the entire area packed with alcohol from at least six wholesalers.
Independent Liquor general manager Julian Davidson said the company was owed payment for the stock. It had been moved to a different location from the delivery address.
Davidson said the company recovered its stock, then called other liquor companies to let them know the building also contained their products. A spokeswoman for Lion Nathan said it recovered $105,000 worth of stock - at wholesale value.
She said its product was ordered by One Stop Liquor Shop, the trading name for Sangha Liquor, after being told the company was opening a bottle shop.
The shop was meant to be on Lunn Ave in Mt Wellington, and the stock was delivered there.
The Lunn Ave building is empty with windows covered in newspaper.
A sign says: "Sorry we are close (sic) because of plumbing and floor. Opening after 10 days. Sorry."
Sangha Liquor has six securities registered by liquor wholesale companies in the Personal Property Securities Register, which keeps a record of company debts.
It does not register the value of the debts, but the level of stock issued by the companies is believed to exceed the value of that recovered by Independent Liquor.
Sangha Liquor's director Kanjeet Singh would not comment yesterday after being contacted in India, where he had recently arrived.
A man who identified himself as Singh's friend said he had introduced him to the landlord of the medical centre, and the pair had made a verbal agreement over using the space for a few weeks.
The man said Singh intended returning from India to pay for the stock, and asked if the stock would be returned once paid for.
Neighbouring shopkeepers watched astonished as a chain gang of workers spent 12 hours loading the alcohol into a series of trucks.
- HERALD ON SUNDAY